The metal laser engraver VS-DP50 is an economical model from the VISION diode side-pumped laser marking machine series. It is commonly used for metal and plastic engraving or marking and is applicable to tasks such as logo laser engraving, bar code laser marking, matrix coding, laptop engraving, and mobile phone engraving.

Working Concept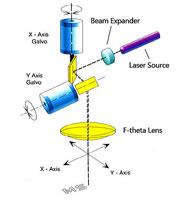 The diagram depicts the basic working principle behind a laser marking machine. The primary components include the laser source, scan head, and control system.
Powerful Diode Module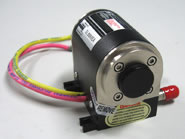 The metal laser engraver is equipped with best diode module in China. This premium module supports up to 10, 000 hours of usage. Power output is stable, capable of sustaining excellent quality laser beams.
High Speed Scan Head

Perfect for gift customization, the scan head enables the precision engraving of logos and patterns. It has a top marking speed of 7000mm/s and a minimum marking line width of 0.015mm.
Control System & Marking Software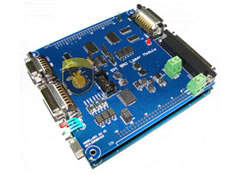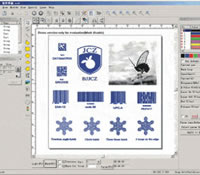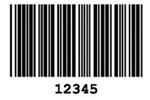 1. Barcode Engraving
Engrave different 1D and 2D barcodes including Code39, EAN, EAN-128, Code-128, UPC-A, Data Matrix, etc. Extended Data Matrix ECC 200 access mode enables Data Matrix dot generation.


2. Image Engraving
JCZ marking software supports image engraving. Accepted picture formats include BMP, JPG, GIF, TGA, PNG, TIF, TIFF, etc. Images can be engraved on lighters, laptops, cell phones, and more. It is excellent for item personalization.
3. Variable Text Engraving
Support is provided for Excel, txt files, dynamic files, and customized database files. Applicable forms of data include date, time, file list, fixed text, serial number, COM, and network communication.
4. Document Support
Support is provided for documents formats such as PLT, DXF, AI, DST, BMP, JPG, GIF, TGA, PNG, TIF, and TIFF.
5. Text Input
Power text input functions are included. Support is available for TrueType, JSF (JCZ Single Font), DMF (Dot Matrix Font), and user-defined font types.
6. Hatcher
The filling of 2D polygon lines and layer structures can be achieved with various styles. Beam compensation of closed polygon lines is done during hatching.
Applicable Industries
The metal laser engraver is utilized extensively in industries such as glass, machining, electronics, and microelectronics.
Applicable Tasks
The machine is designed for marking and engraving designs such as logos and barcodes on items including laptops, cell phones, doorplates, etc.
Technical Specifications
Models
VS-DP50
Laser power
50W
Working area (mm)
100*100 (Default)150*150, 200*200, 250*250, 300*300
Repeating frequency
0-50 KHz
Light beam quality
< 6
Minimum line width
0.015mm
Repeating precision
±0.0025mm
Laser wavelength
1064nm
Positioning
Visible Red Diode Light
Cooling
Water Cooled (Industrial chiller)
Power supply
220V/50Hz (Default), 110V/60Hz
If need other standard power supply, please tell our salesman.
Power consumption
1.5KW
2KW
Related Names
Economical Laser Engraving Machine | Metal Laser Engraving Equipment | Laser Marking Machine